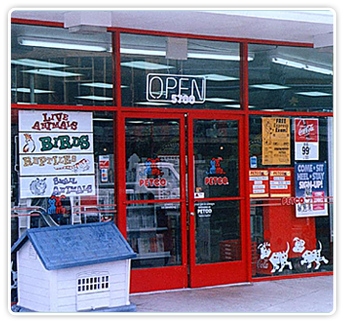 Learn About CountyLine Glass & Mirror
Here at County Line Glass & Mirror, we offer a full range of high-quality products and friendly, efficient customer service every time. Our team has the knowledge and craftsmanship to keep the glass features in your home or business crystal clear, whether you are located in Irving, Dallas, or Fort Worth, TX. When it comes to glass installation in Dallas, TX, and the surrounding areas, our installers always go the extra mile to make sure you are fully satisfied with the quality of our materials and services.
Leave the delicate jobs of repairing and replacing glass to the seasoned professionals at County Line Glass & Mirror. With over 35 years of experience, we are ready to tackle all types of glass repair in Irving, TX. Check out the different types of glass cutting and installation that our team can handle below:
Double-Pane Windows

Shower Doors

Double-Pane Windows

Commercial Fronts & Door
Repairs

Tempered Safety Glass

Beveled Glass & Mirrors
Glass Cut to Order
Sales Installation & Repair.
We specialize in Mirror and Glass Installation, Glass Doors, and Glass Table Tops.
Contact our team today by calling (972) 438-5719 when you need custom cut glass in Dallas, TX.